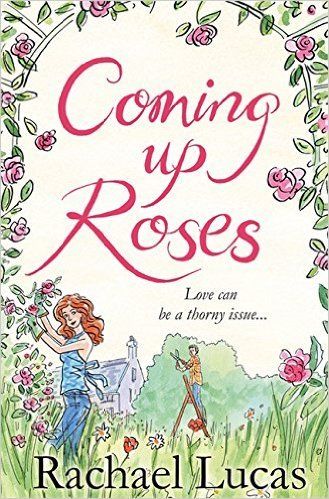 After a difficult break-up, Daisy is happy she can house-sit for her parents and just withdraw from the world for a while. But as she works on the neglected garden at her parent's house, she can't help but be drawn into the life of the village. She makes unexpected friends in fellow-gardener Thomas, Ned the vet and Elaine and Jo. She becomes a part of committees and helps at the allotment. Just when Daisy really starts to feel at home she discovers her beloved garden is under threat by property developers. Together with her new friends Daisy has to fight to maintain the place she's come to love.

First of all, there's the setting, a small English village, filled with beautiful houses and gardens and a rich community live. Where fairs are organized by brisk middle-aged women and where people get together for a drink at the pub in the weekends. Really, if you're an Anglophile like me, you'll drool a little and wonder: when will I live in a place like that?

The characters are also really lovely. Daisy is fun and easily relatable as she searches for her place in life. Her friend Thomas is really sweet, I love it when older characters become mentors for the younger main characters. The haughty Elaine could easily have become a caricature with her picture perfect lifestyle, but instead she was a fully rounded character with her own trials to overcome. I really liked the friendship that developed between Daisy, Elaine and Jo. Then there was Ned the vet, whom I liked from his first mention. I happen to have a sweet spot for vets as characters, especially when they're funny and kind like Ned!

I thought the multiple story lines were balanced out quite well and they all felt nicely completed at the end, there were very few annoying loose ends. I wouldn't have minded a little more romantic development, but I thought the ending was quite lovely as it was as well.

This is not a deep novel with profound themes, but if you're looking for a sweet and happy, but still realistic novel, I can't recommend Coming Up Roses enough!

I received an ebook version of this novel from NetGalley and the publisher Pan MacMillan in exchange for an honest review