Multiple people on the blogs I follow have been doing this link-up in the last few day: 
What's on your bookshelf?
 by 
Modern Mrs. Darcy
Now I dearly love to read books, but I also like to look at them, so I love these kind of things!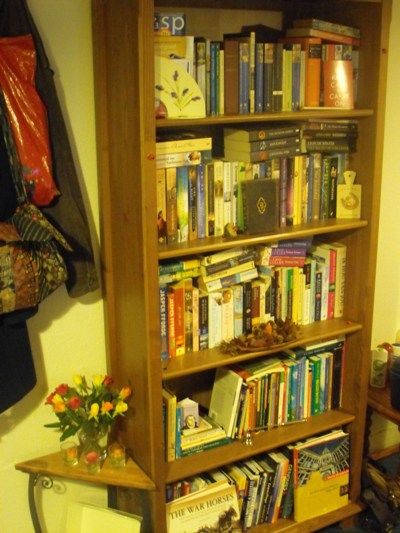 This is my single bookcase. As you can see, it's getting rather full. Might be time for a second one in not too long a time!