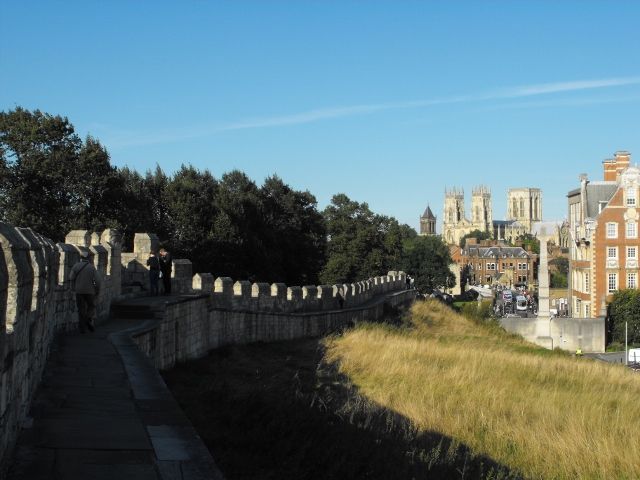 As you might (or might not) recall from a previous post, I actually took a trip to England two weeks ago. And since I've been back I've been so busy I haven't even had time to do my 'customary' picture post here! Let's quickly remedy that!
Day 1:
My destination this time was Yorkshire and more specifically the city of York. I flew to Manchester and then took a train to York where I arrived in the mid-afternoon. Just enough time left to aquaint myself with the city by walking the city walls. York actually has the most complete city walls of any city in England, so you can almost completely walk around the old city by just following the walls. A great activity to start my trip! On the walls I met an American couple and we walked along and had a nice conversation.

Day 2: In the morning I did a guided walking tour of the city and learned a lot about York's history from the Romans via the Vikings and Civil War to the Victorians ;-) York really has a lovely old heart filled with Medieval and Tudor buildings. Above you see Our Lady's Row, the oldest row of houses in York, dating from 1316!

Betty's Tea Rooms are a famous café in York where they serve tea and cakes in an almost Edwardian decor. The waitresses wear ankle-length skirts and white blouses and everything's just really fancy. As you can see from the row waiting in front of the door it's also really popular! (I managed to go later in the week when it was less busy and it was lovely!)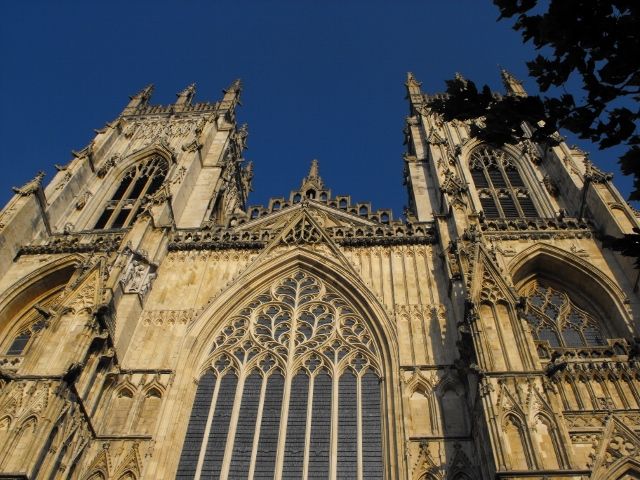 In the afternoon I visited York Minster, the cathedral of York. This is the largest Gothic cathedral of England and the second largest in Northern Europe so really really impressive! It also has a large amount of rare Medieval stained glass.


The impressive length (158 m) of York Minster from the nave.

Day 3: An early start as I had booked a day trip. With a small bus (7 people) we left York for a trip through the Yorkshire Moors.

Part of the route we went by a steam train which was a really nice experience.
We then went to the coastal town of Whitby, which I loved! I always feel no visit to the UK is complete without a visit to the coast and Whitby is also just a nice town with quirky shops and tea rooms. Unfortunately, it rained as you can probably see, so I saw most of Whitby from the inside of shops.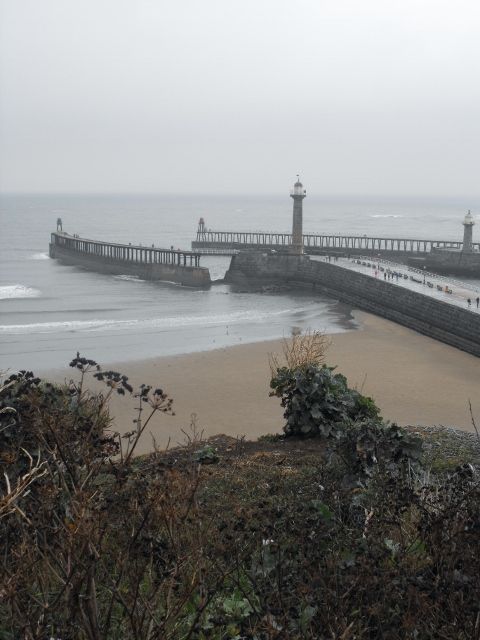 Luckily, there was enough of a break in the rain for me to walk out on to the pier and sniff up some sea air!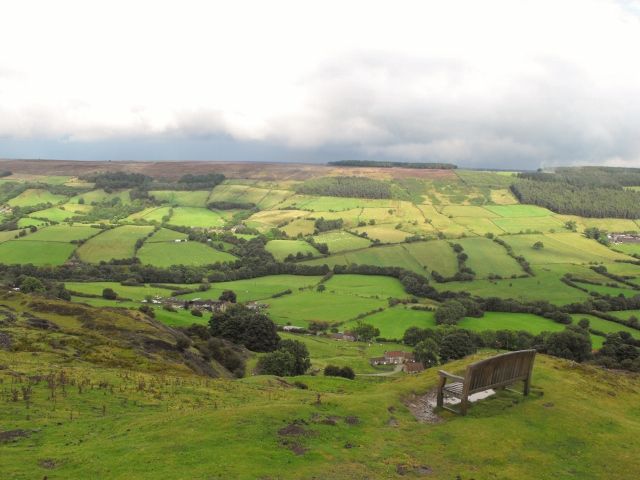 Then, our tour guide took us through the Moors to what was, in his opinion, the bench with the best view in England. I reserve my judgement on that as I haven't visited every bench yet ;-), but it sure was lovely! There were a whole lot of (free running) sheep on the Moors and we also saw grouse and feasants.
Day 4
: I visited Fountains Abbey, a large ruin of an important Cistercian monastery. As you might know, there are a lot of abbey ruins in England, dating from the time Henry VIII disbanded the monasteries after his split with the Catholic church. Despite the ruinous state of these buildings, you can often still see how impressive they must have been.

Plus, you get to take all these cool pictures of plants growing among the stones!

Fountains Abbey is now actually part of Studley Royal Water gardens (people in the 18th century really liked ruins in their garden, so why not build a garden around a ruined monastery?)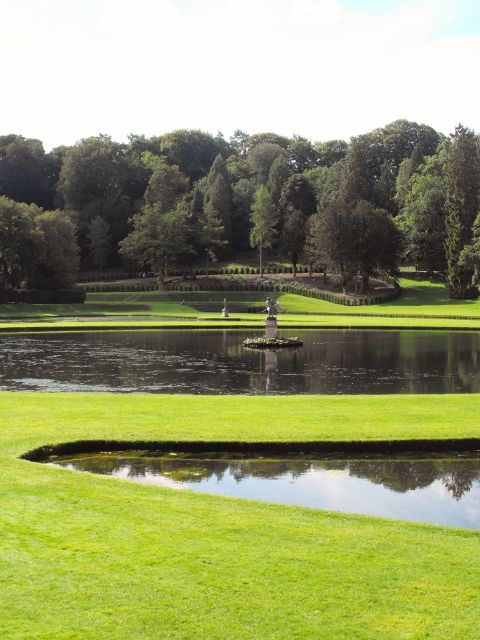 Fountains Abbey lies really close to the city of Ripon. Fans of
Downton Abbey
might be familiar with this town as, in this series, Ripon lies close to Downton. It's just the name though, because nothing of the series has actually been filmed here.
In Ripon is the very interesting Workhouse Museum which taught me a lot about the institution I actually only know from Dickens' novels. Oh man, there were some idiotic rules and regulations for inmates in a workhouse!
Day 5:
The AirBnB house I was staying was just a 15 minute walk away from the city centre of York and a nice riverwalk along the Ouse at that!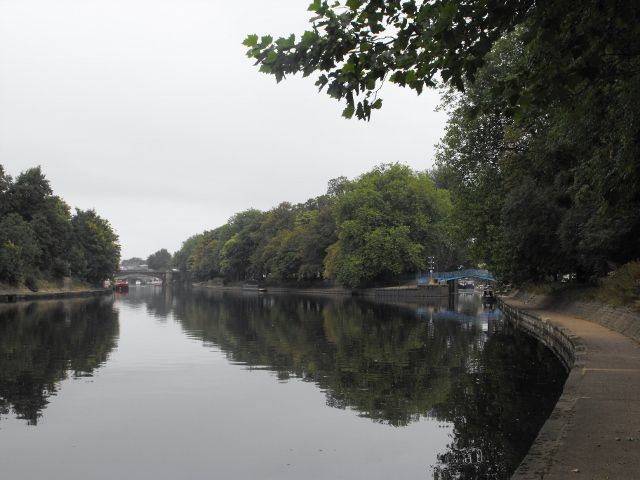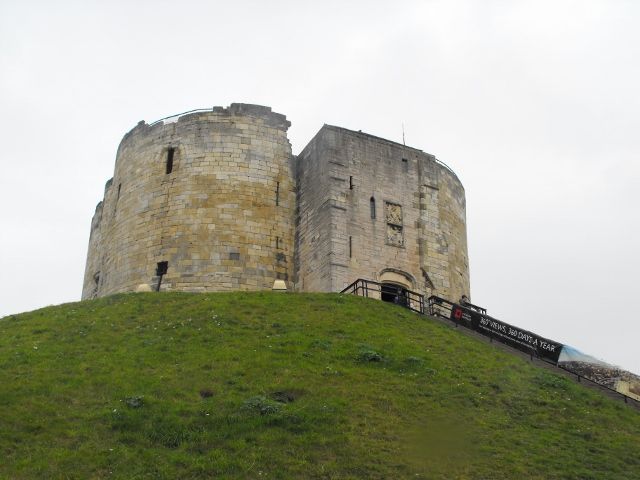 I visited a number of smaller museums and historical sites this day. First I went to Clifford's Tower, all that's left of what was once York Castle. There's not a lot to see inside, but you get a really nice view over the city centre.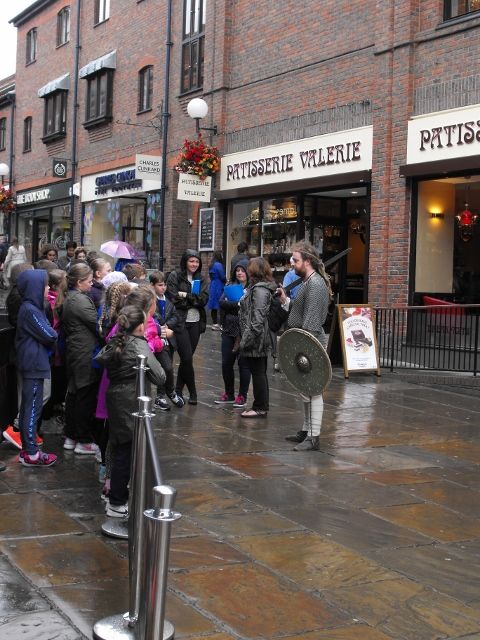 I also visited Jorvik, the Viking museum/experience of York. I couldn't take pictures inside, but I could take a picture of this 'Viking; entertaining a group of school children outside of the museum!


This beautiful medieval building is the Merchant Adventurers' Hall, a guildhall from the 14th century which after 650 years is still in use by the same organization! Though no longer for the same purpose, it used to be among others a hospital and is now used for meetings and festivities of the guild which now mainly has a charitable function.
Day 6:
Another day, a very different city. I left York to spend the last part of my holiday in Leeds which is a lot bigger and a lot less old ;-) Leeds has mainly an industrial heritage, so I visited the Industrial Museum where they had a lot of original machinery from the clothing industry.
Leeds also has some lovely shopping arcades with the Victoria Quarter being the most 'fancy' one. Build in 1900 it now houses mainly expensive fashion shops such asLouis Vuitton and Paul Smith. (But I liked the building more!)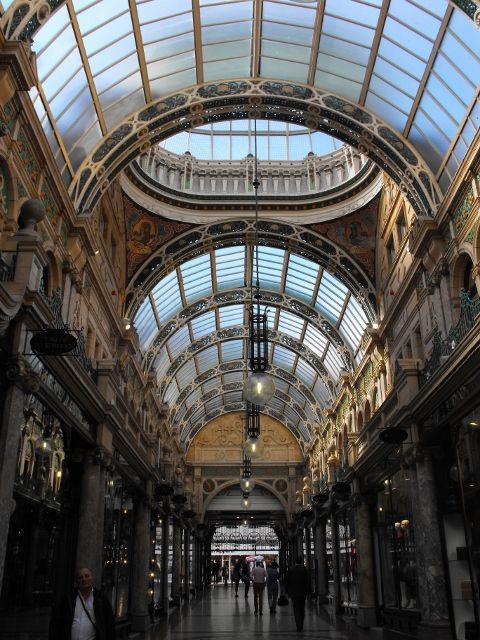 Continuing with the shopping theme, Leeds also has the largest covered market in Europe. This was the birthplace of Marks & Spencer who opened their first stall here in 1894.
Leeds also houses the Royal Armouries Museum a huge collection of arms and armour. I ofcourse thought this was really interesting what with my sword fighting hobby! Unfortunately, the collection of the museum sort of started around 1450 and they didn't have a lot of early Medieval swords or armour.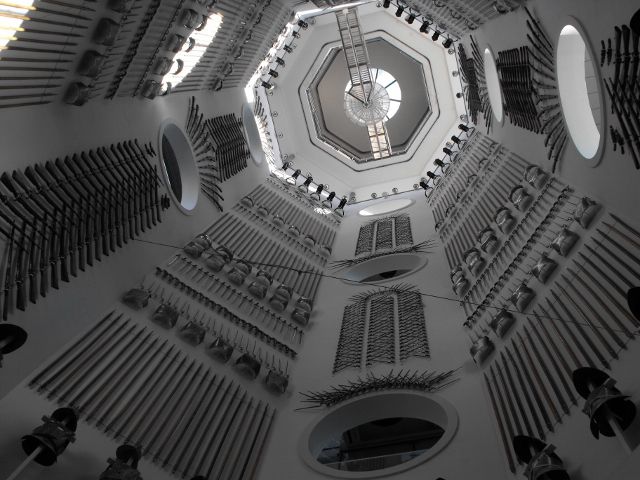 Day 7: I visited Haworth, the village best known because the Bröntes lived there. By the way, it's pronounced How-warth, not Hay-worth as the busdriver not so subtly told me...

This is the parsonage where the Brönte family lived and where now the Brönte Parsonage Museum is housed. No pictures were allowed inside but there was a wealth of original Brönte things there: furniture, manuscripts, clothes etc. It was a really special experience to walk around the house but also kind of sad, knowing they all died there so young.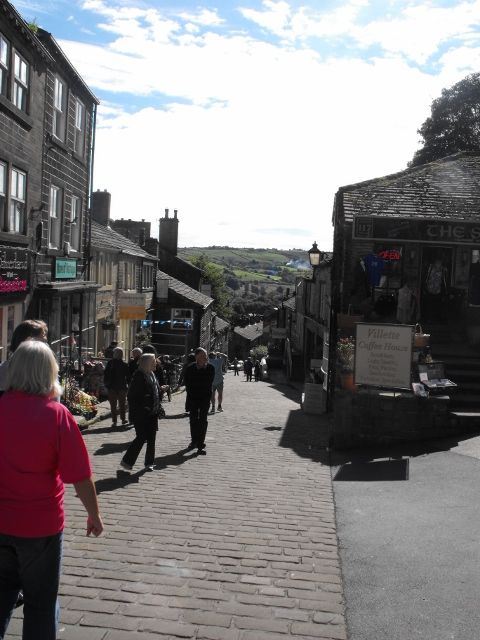 The steep Main Street of Haworth has a lot of nice tearooms and bookshops with Brönte-esque names.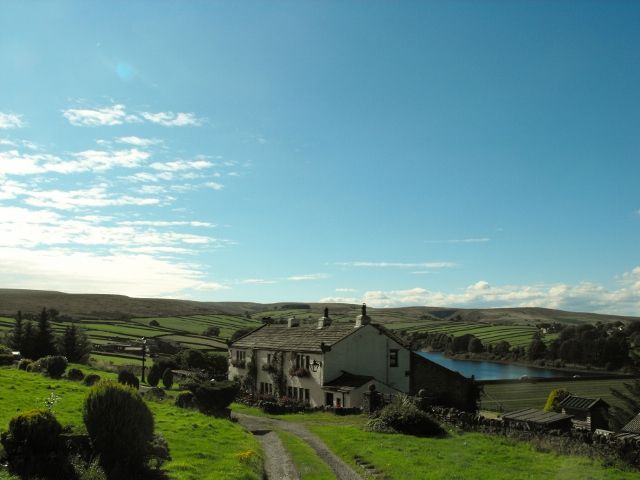 Haworth lies at the edge of the Yorkshire Dales with amazing scenery. I only went for a short walk as I wasn't dressed for hiking, but I would love to come back and take a longer walk!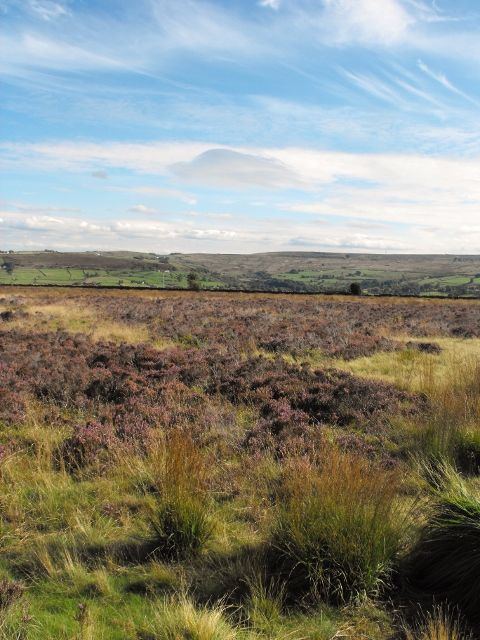 Actually, I felt like the weather was almost too good, because if you want to get in the 'Brönte spirit' you need the moors to be wet, wild and windy right?!

Day 8: Time to go home again with a suitcase filled with tea, cider and books!

Hope you enjoyed the post and don't forget: next week the Far from the Madding Crowd watch-along starts!