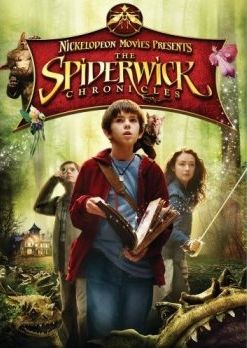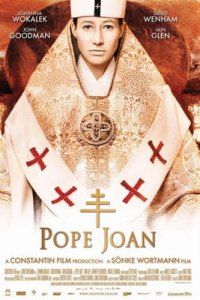 Love in a cold climate (2001)Adaptation of:
the novel by Nancy Mitford
Length:
150 min
Summary:
Three friends from the British upper class grow from girls into women in the '30s. Quiet, sensible Fanny looks on and narrates as her friends, romantic dreamer Linda and stubborn Polly try to find their way in love and marriage.
Familiar faces (from period drama):
Rosamund Pike, Anthony Andrews, Tom Ward (
P&P'05, Vanity Fair
), Celia Imrie, Anna Popplewell, Jemima Rooper (
Lost in Austen
)
Watch this if:
- You like quirky and a little dark humor
- You like a non-sentimental look at the live of the British upperclass just before WWII
Don't watch this if:
- You like happy and warm love stories
Best part:
The early scenes in the jumbled and noisy Radlett household
My opinion:
For some reason, I had expected this mini-series to be a pleasant, slightly fluffy period drama, in stead it was as cynical and 'cold' as they get. Fanny, the only character to have a honest, loving relationship, seems to do nothing but smile benignly as her friends make a mess of their lives. It was nice to have watched once, but despite the cast of solid and well-known British actors, this will not become a favourite.
The Spiderwick Chronicles (2008)Adaptation of:
the books by Holly Black and Tony DiTerlizzi
Length:
96 min
Summary:
When twin brothers Jared and Simon Grace move into the run-down family mansion deep in the woods with their mother and sister, they uncover an alternate world full of faeries and other magical creatures are deeply connected to the house and it's one time inhabitant Arthur Spiderwick, the great-great-uncle of the boys.
Familiar faces (from period drama):
None, but Sarah Bolger ('Sleeping Beauty'/Aurora in
Once Upon a Time
) is in it!
Watch this if:
- You want to watch a fairytale/fantasy type movie which is different from the average in this genre
- You're a fan of the
Narnia
books/movies
Don't watch this if:
- You don't like fantasy and magical creatures
Best part:
The acting of Freddie Highmore, who played the roles of two brothers and made them subtly different!
My opinion:
A very nice and original adventure story with some great performances by the young actors. It reminded me a bit of
Narnia
, mainly because of the sibling relationships involved and the believe-in-the-magical-world storyline.
Pope Joan (2009)Adaptation of:
The novel by Donna Woolfolk Cross
Length:
149 min
Summary:
A legend has been told since the Middle Ages, a legend of a female who became pope. What if it was really true? What if a 9th century daughter of a village priest had disguised herself as a man and rose through the ranks of the Vatican? This is her story.
Familiar faces (from period drama):
David Wenham, Iain Glen
Watch this if:
- You like original Medieval stories, told without sentiment and romanticizing of life in those days
Don't watch this if:
- You don't like gritty movies
Best part:
Johanna learning to read as a young girl from a kindly travelling teacher and their philosophical and theological discussions together
My opinion:
The story is intriguing and the cinematography of the movie is very good, but it's gritty and harsh and paints a painful picture of the Christian/church leaders in the early Middle Ages, making the movie uneasy to watch. I thought the romance storyline 'degraded' the movie in a way, especially the last part and made Johanna seem less sympathetic (and a little bit silly!)