Sometimes, it's not the big blockbuster movies which touch us most, but the small stories, the little known movies that you run into by accident. Here are three of those that I've recently seen and enjoyed. (Click on the titles and you will go to the trailers on YouTube)
A bird of the air (2011)
In this quirky little movie, sassy librarian Fiona is intrigued by the solitary roadworker Lyman, but she can't get through to him. This changes when a talking parrot flies into Lyman's trailer home and the two team up to find out where the animal came from.
I don't think many people know about this movie, I only found it myself by an evening of watching trailers on YouTube. It's a pity really, because this is a really cute movie. It has endearing characters; who doesn't love an enthusiastic librarian who leaves books everywhere she goes. And we can all appreciate a leading man with a bit of mystery. While the storyline has some fairytale-like elements, the emotional issues tackled and the relationships felt very real. Definitely recommended if you need a heart-warmer!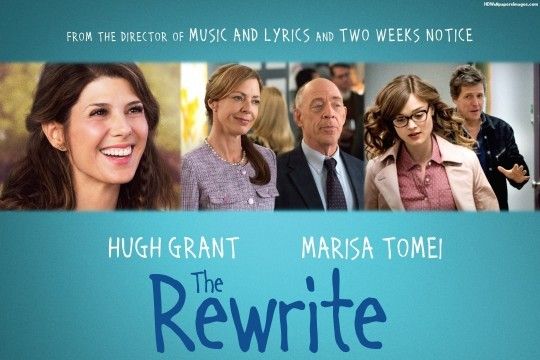 The rewrite (2014)
Keith Michaels once won an Academy Award, but now no one in the movie industry wants him anymore. The only job his agent can provide Keith with is a teaching job at a small college. Reluctantly, Keith starts the job, but soon finds that he actually likes it.
I will always like Hugh Grant for his earlier roles in for example
Notting Hill
and
Sense and Sensibility
, but to be honest, he hasn't been doing so great since. Luckily,
The rewrite
is a really quite good! Hugh Grant is in his element with his once-upon-a-time VIP character, but what I liked most was that Keith really changed during the movie, not just his circumstances. I loved Marisa Tomei as a hard-working single mom. The setting of the small college was really cozy and Keith's colleauges were a lot of fun. And there were Jane Austen references! This is a fun movie for a girl's night!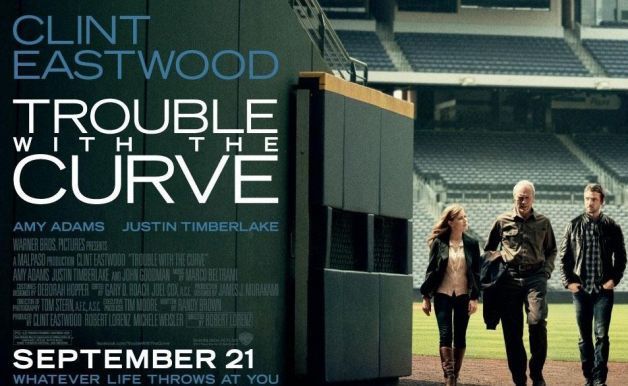 Trouble with the curve (2012)
Gus Lobel, baseball scout is a legend in his sport. Even so, he is growing old and the sports world is changing. As he tries one more time to find a great new talent, his enstranged daughter Mickey joins him on the trip. In Georgia, they run into Johnny Flanagan, one of Gus's discoveries, who had to retire from baseball injured and who is now trying to be a scout himself.
I am not a big sport's fan and I know basically nothing about baseball, but I still loved this movie. You don't have to be a baseball fan to enjoy this one, because it is about so much more than sports. It's about family and what to expect of those relationships and about sticking to what you know is right. This movie has it's heart in the right place. I really loved Justin Timberlake in the role of the thoroughly kind and decent Johnny and Amy Adams is darling as always. Add to this the lovely small-town setting and you understand why I found this movie so charming.