Describe your bookshelf (or wherever it is you keep your books-it doesn't actually have to be a shelf!) and where you got it from:
I've got two bookcases since I moved in January. I think they're both from IKEA, I bought the second one from the girl who lived in my appartment before me, but it looks IKEA to me. The main one (left) is in the living room and holds all of my fiction and the historical/general interest non-fiction. The other one is in my bedroom and holds my spiritual/theological books, my studybooks and some nature related references.
Do you have any special or different way of organizing your books?
Apart from the split I just described between both of my bookcases, in my main bookcase, the top shelf is reserved for classics (spilling over a little bit on the second shelf). Then comes my Christian fiction, followed by the secular fiction. And on the lowest shelf some children's books and non-fiction. In this categories I don't really organize them, only keeping books of the same author together.
What's the thickest (most amount of pages) book on your shelf?
Discounting my study books, this would be the Jane Austen collection of
Emma, Sense and Sensibility
and
Northanger Abbey
. For single books though, it's
The Pickwick Papers
by Charles Dickens (747 pages)
What's the thinnest (least amount of pages) book on your shelf?
I've got two sweet storybooks by Max Lucado from his
Wemmick's
series, which have less than 50 pages.
Is there a book you received as a birthday gift?
Oh many, though I get more gift certificates for books and then buy them myself then get the actual books. My mom used to give me the newest Lynn Austin as a December/Sinterklaas gift for three years in a row.
What's the smallest (height and width wise) book on your shelf?
This little booklet with quotes from Martin Luther. It's not higher than a finger.
What's the biggest (height and width wise) book on your shelf?
I guess one of my study books, but I'll discount those (because that's a boring answer ;-) ) So, from the other books, it's this work about architecture of churches and cathedrals.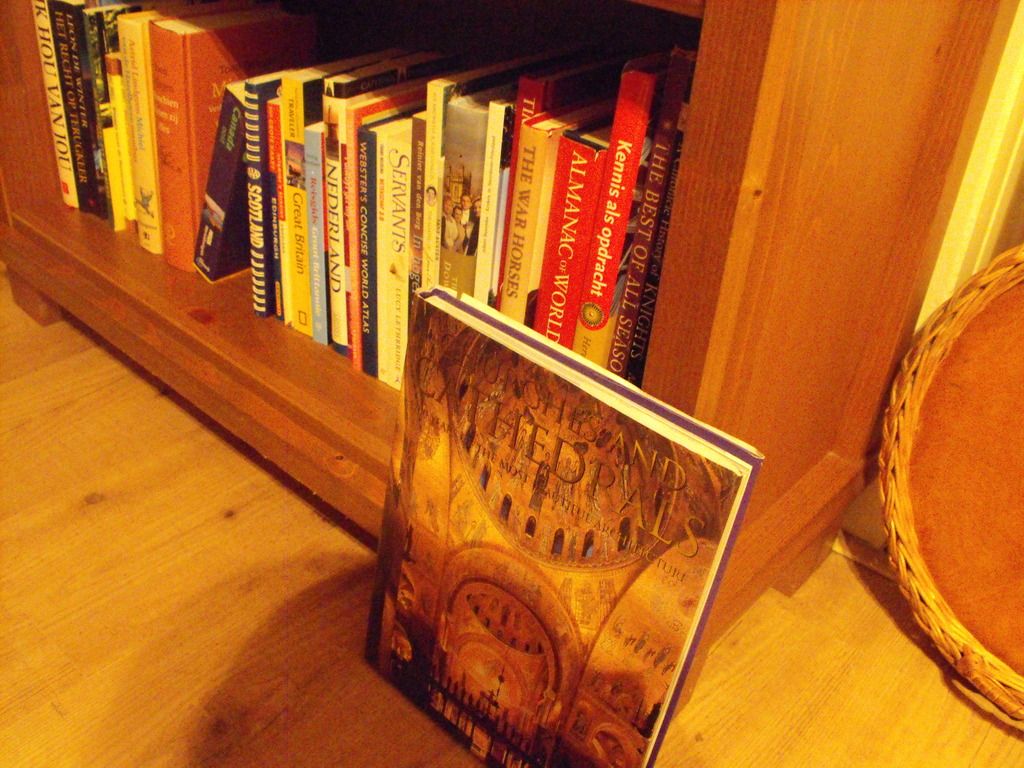 Is there a book from a friend on your shelf?
No, I usually keep these on top of the bookcase or read them immediately.
Most expensive book?
I guess this will be one of my study books, some cost over 100 euros. I buy many of my books at book markets, from reduced price shops or secondhand.
The last book you read on your shelf?
I read Lynn Austin's
All things new
in February
Of all the books on your shelf, which was the first you read?
I think that was
The Horse Whisperer
by Nicholas Evans. I believe this was the first adult book I owned!
Do you have more than one copy of a book?
Besides the Bible, no.
Do you have the complete series of any book series?
Startlingly little, now that I think about it.
The Lord of the Rings
counts I hope and Catrin Collier's
Swansea Trilogy
. And I have all the books by Jane Austen.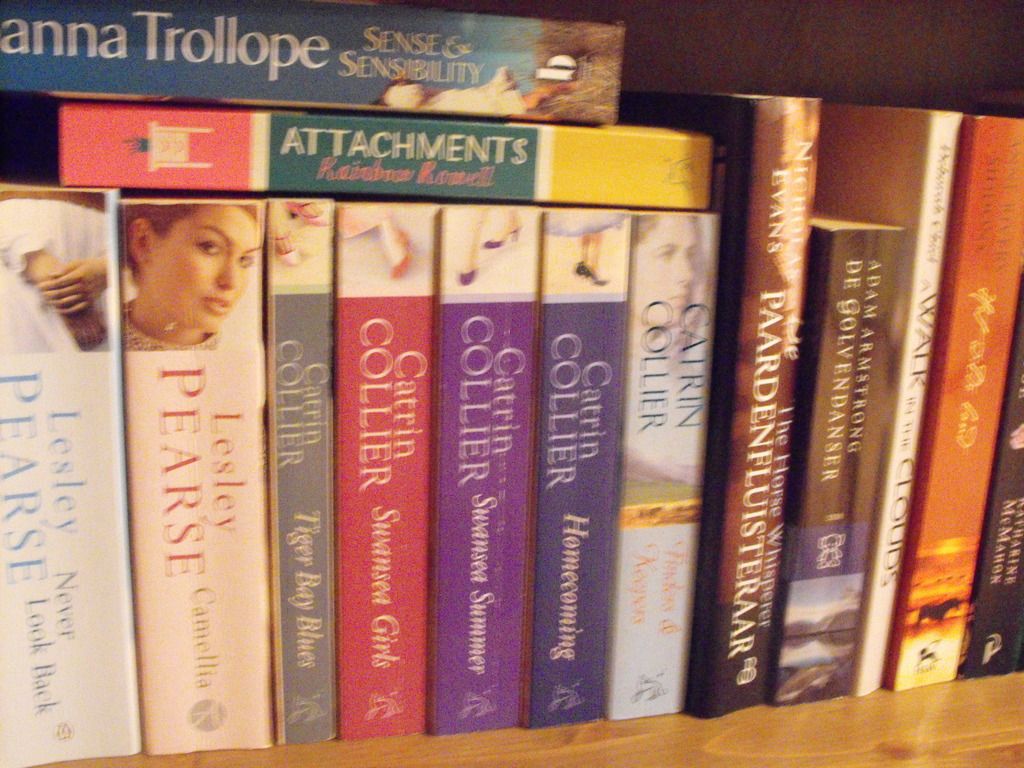 What's the newest addition to your shelf?
Last week I bought E. Nesbitt's
The railway children
and Jenny Colgan's
Rosie Hopkins Sweet shop of dreams.
What's the most recently published book on your shelf?
Joanna Trollope's contemporary version of
Sense & Sensibility
was published in October 2013. I bought it last month, but I haven't read it yet.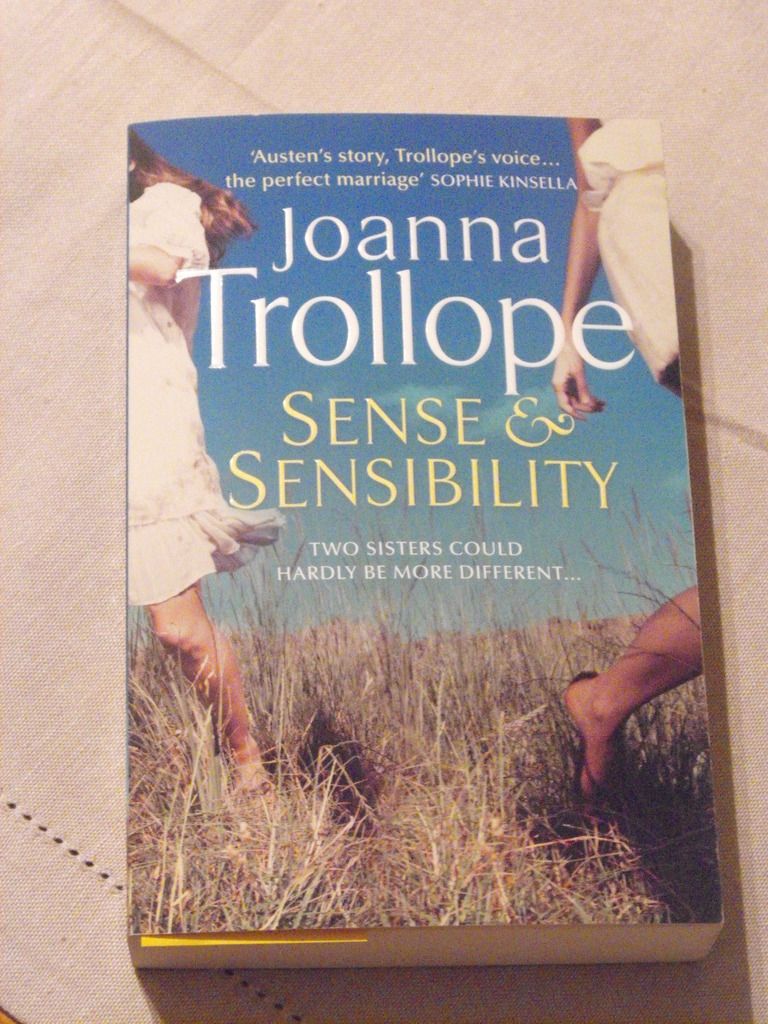 The oldest book on your shelf (as in, the actual copy is old)?
This copy of Alexandre Dumas'
The Man in the Iron Mask
. I don't know how old it is precisely, because it doesn't have a publishing date, but I expect at least 80-100 years old from how it looks. It has this really thin 'bible-paper'.
A book you won?
Nope, unfortunately that hasn't happened to me yet....
A book you'd hate to let out of your sight (aka a book you never let someone borrow)?
No, I don't mind borrowing out my books.
Most beat up book?
At my previous place, I used my copy of
A Tale of Two Cities
by Charles Dickens to hold open the door when it was warm. It just fit perfectly under my door. I'm so sorry...
A book from your childhood?
Most of my childhood books are actually still in boxes on my mother's attic. But this one from the Swedish author Astrid Lindgren (who also wrote the Pippi Longstocking series) is at my own home, though I don't really remember why I ever brought it there....
A book that's not actually your book?
Well, maybe you have to count the above, but actually all the books on my shelves are mine.

A book with a special/different cover (e.g. leather bound, soft fuzzy cover etc.)?
My version of
Lord of the Rings
consists of 7 parts and together their backs form the Lord of the Rings movie 'logo'. Which is quite funny if you take one book out to read or borrow out, it immediately looks 'off'.
Book that's been on your shelf the longest that you STILL haven't read?
This book by Mireille Calmel which I got for my birthday maybe 10-12 years ago. I don't even know why I haven't read it, it's a medieval story with what sounds like an amazing heroine, but I just never got to it.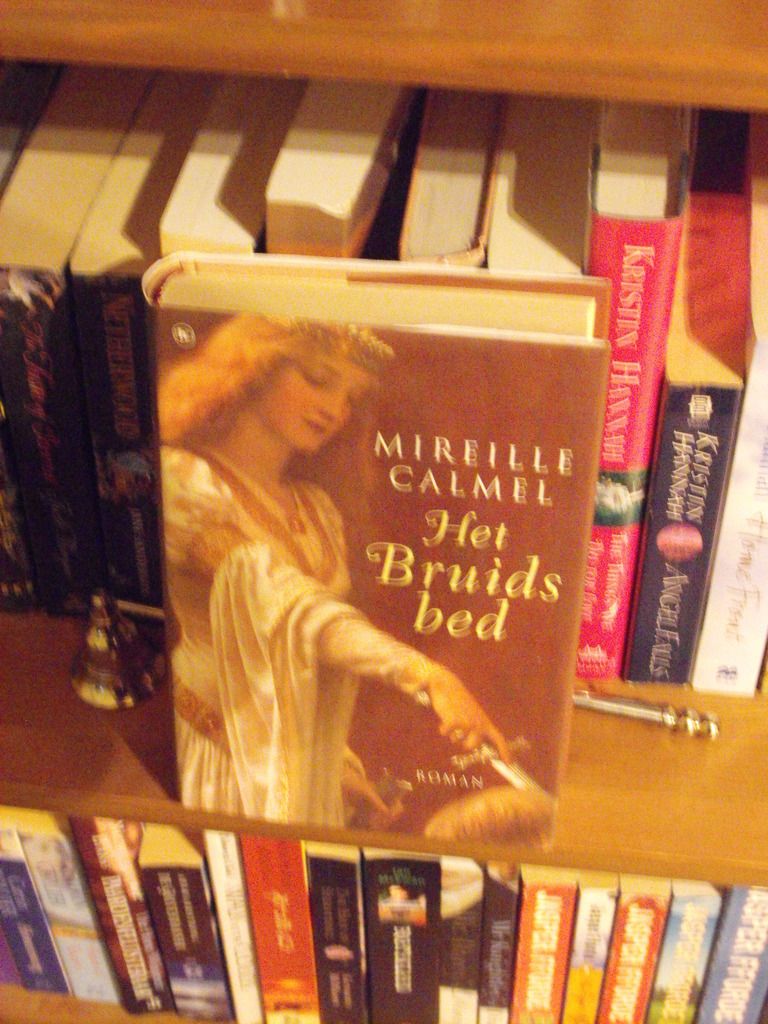 Any signed books?
My copy of
The maid of Fairborne Hall
was signed by Julie Klassen!