Bookish and Not-So-Bookish Thoughts is a weekly blogging event hosted by Bookishly Boisterous. It allows book bloggers (and non-book bloggers) to write about pretty much anything, bookish or otherwise (i.e. sharing exciting plans for the weekend, rants on things they've encountered during the week etc.)
1. High summer has started and it's quiet in a lot of places. Many housemates of mine have left for their holidays and at work many colleagues are also away. Only my workroom is still full, with 5 of us toiling away on our articles. Let me tell you, editing is not fun. It's staring at my screen for half an hour thinking: there is a better way to formulate this sentence, but how?? Luckily, next week I also have a week off (Hello, Belgium!) and another week in September to look forward to (Hello, England!)
2. A few weeks ago, I read an article about making elderflower drinks. Suddenly, I started seeing the elder trees everywhere on my daily commute, so I decided to give making elderflower lemonade a try myself. I made three batches and I think each one was a little better than the previous. Especially the right amount of sugar and lemon is important for the taste. Do any of you have experience with making elderflower lemonade or maybe lemonade from other natural ingredients?
3. I had been searching for new summer skirts for a while, but I could never find any in the shops. Many skirts are just to short for my liking, I'm rather long (1.84 m) and skirts that would fall slightly above most people's knees fall halfway my thighs and I don't feel pleasant wearing them. So, I resorted to online shopping, which I hardly ever do for clothes. But, it was a succes this time! I found
two
really
nice skirts, they fitted me perfectly when they arrived and I've been wearing them with pleasure!
4. Here's another picture of me in my Medieval costume with my some of my sword-fighting groups. Some weeks ago we visited a so-called 'Medieval Spectacle'. Despite the rain for most of the day, we had a lot of fun. We all bought some new accessories for our costume (I bought a nice mantle, very handy for these rainy festival days! And a forged working knife, which you can see on my belt) and there was jousting at the festival (so cool!)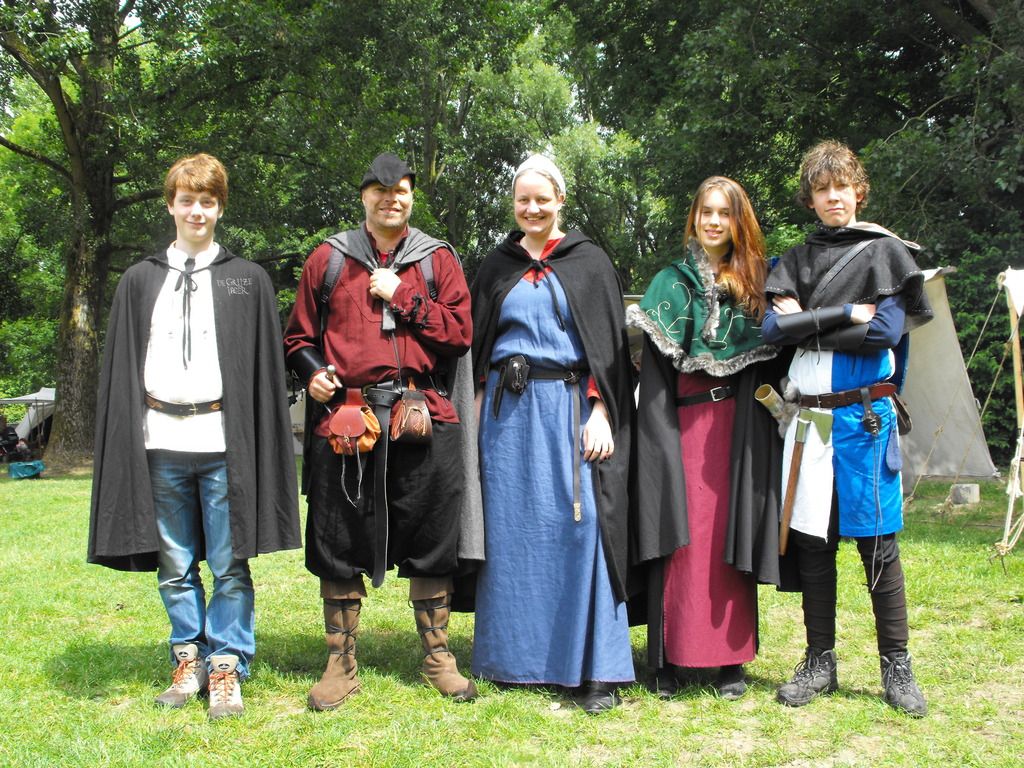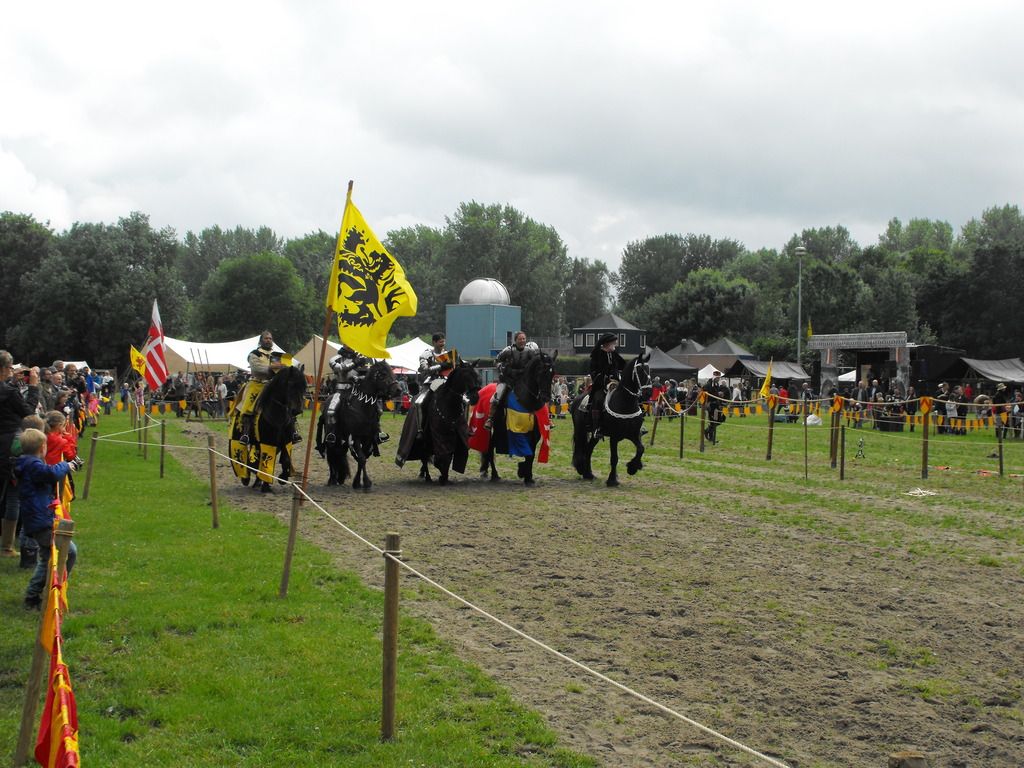 5. I bought this lovely version of
Little Dorrit
with original illustrations at our yearly church's market. Isn't it pretty?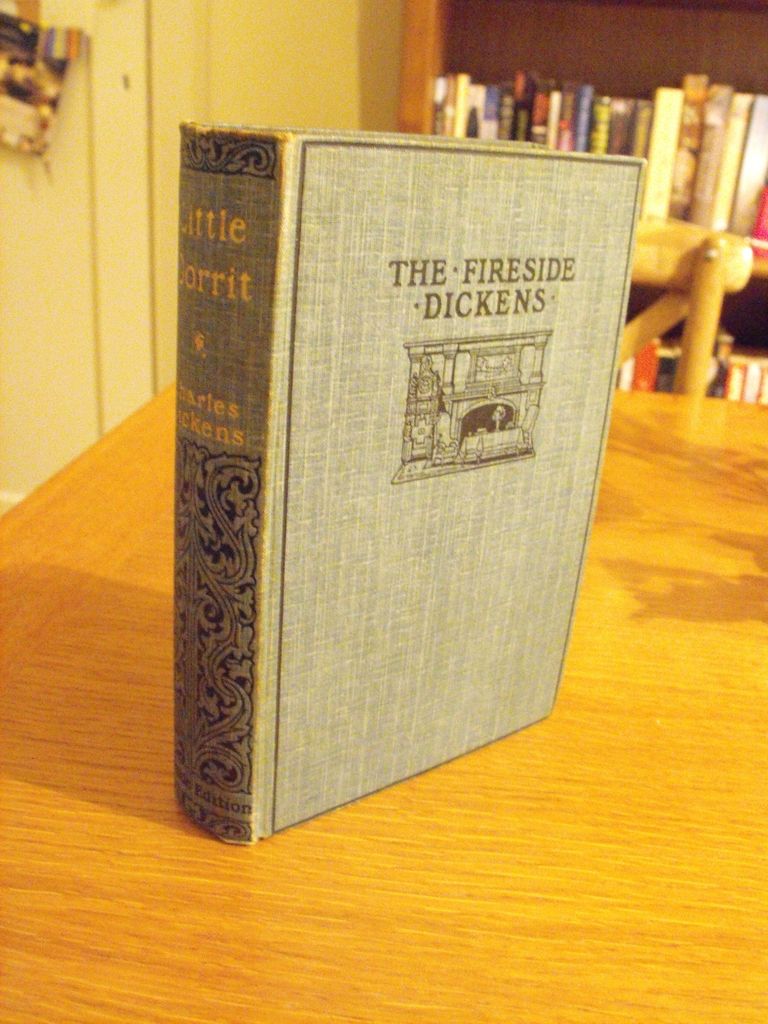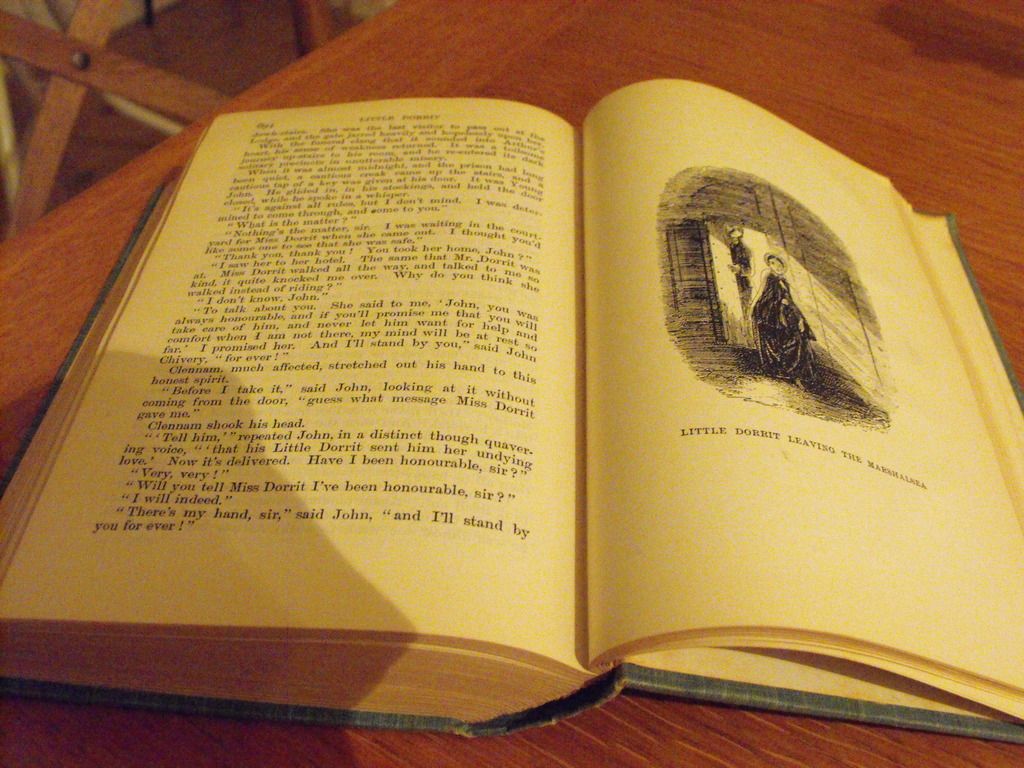 6. I'm not very big on watching documentaries, but last week my mother pointed out a very good one to me.
How to go to heaven with the Hutterites
is a 2013 BBC documentary about an ethno-religious group called the Hutterites who live communaly in colonies. I like learning about religious groups who live sheltered from the world and I especially like it when documentaries are made respectfully and this BBC documentary is that. You can watch the documentary
here
on YouTube if you're interested.
7. I started watching
Outlander
. I'm quite late to the party I know, but oh dear, it's so good! And so addictive, I want to watch ALL THE EPISODES NOW!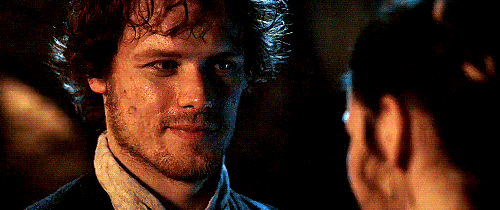 8. In September I would like to host another Watch-Along, like I did last year with
Middlemarch
. I'll let you help me choose what we're going to watch. I've got three ideas myself, but don't hestitate to add some other period miniseries you think will be nice to watch!
Please vote in the poll on the sidebar or let me know your thoughts in the comments!
Not a lot of bookish thoughts in this one I'm afraid... I am reading though and some book reviews are coming. I hope you're all enjoying your summer and holidays!