My Livejournal friend touchofgr3y posted about local foods from her home area of upstate New York a few days back and invited everyone to post about food local and unique to where we live.
So here for you, a little list of some typical Dutch foods!
Cheese:
Probably most famous outside of The Netherlands is Dutch cheese. The Netherlands is the largest cheese exporter in the world! I guess at least all of you in the US will know Gouda cheese. Dutch cheese is usually (semi)-hard and mild. Some variants I really like are the ones with herbs like cloves, cumin or nettles. We eat it with sandwiches ofcourse, but also as a snack in cubes.
Bitterballen & kroketten:
A deep fried crunchy coating with a ragout filling inside. The small round ones are called bitterballen and often served at parties with mustard. The larger oblong shaped kroket is a typical Dutch snack, also sold for example at McDonalds.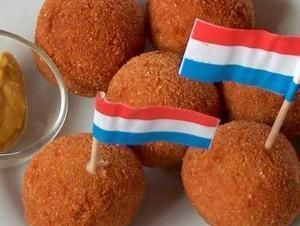 Stroopwafels:
A delicious waffle cookie, made from two thin layers with syrup in between. You can buy them at every supermarket, but also freshly baked from stands at the market. They are extra nice with a cup of tea. Leave the wafel for a while on the hot tea and the syrup will melt a little bit. Yummy!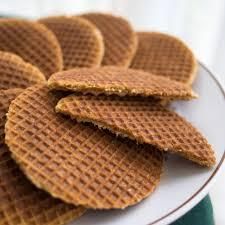 Herring:
Raw brined herring is eaten cold, with chopped onions, sometimes on rye bread. The traditional Dutch way of preparing these fish is by gutting them aboard the fishing boat, but the pancreas is left inside the fish. The pancreatic enzymes will help preserve the fish, so the brine they are later kept in needs less salt.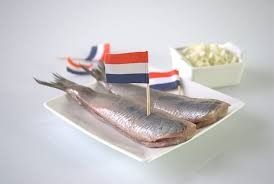 Hagelslag & vlokken:
Hagelslag is chocolate sprinkles as a sandwich topping. Vlokken (flakes) are a variant which is thicker and curved, like in the picture. It's best with white bread and a thick layer of butter ;-)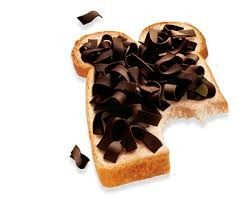 Stamppot:
Mashed potatoes mixed with vegetables and served with gravy, smoked sausage and bacon. Typical winter food, not haute cuisine, but really tasty and nutritious. Vegetables often used for this are kale, raw endive, onions and carrots or sauerkraut. I love it, eat one of the variants at least once a week in the winter season. It's one of those dishes your mum makes best!
Suikerbrood:
I grew up in the North of the Netherland (Friesland) where this is a local delicacy. It's a luxury bread with big lumps of nib sugar mixed in the dough and flavoured with cinnamon. I'm not too fond of it, but I thought I should add a local dish as well as general Dutch ones!