Which TV shows did you start watching in 2013?
I started watching Elementary and I watched the first three seasons of Primeval over the summer months. I also watched a good few miniseries, one of them BBC's The Village and ITV's Mr. Selfridge, which I believe are getting second series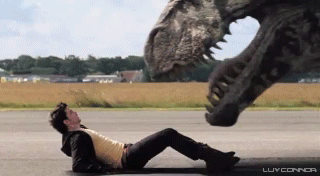 Which TV shows did you let go of in 2013?
None really... I haven't watched the second series of The Paradise yet, but I definitely will. I also hope to finish watching season 4 and 5 of Primeval. Two long-running series that I watch unfortunately ended in 2013: Foyle's War and Inspector Lewis (though you never know with Foyle's War I guess)
Which TV shows did you mean to get into but didn't in 2013? Why?
There are always going to be shows I hear about, which are recommended by fellow bloggers etc. Arrow, Beauty and the Beast and Nashville are on my 'might be interesting' list. But for now I just don't have room for another long running show...
Which TV shows do you intend on checking out in 2014?
I'm interested in The Mill, a Channel 4 mini-series about mill workers during the Industrial Revolution which I believe hardly anyone has seen.
Which TV show impressed you least in 2013?
For miniseries, I was least impressed with
The Village and World without End.
The first because it was just too dreary and hopeless, the second because the writing and acting were sooo bad it was laughable. For long running series, I was definitely not impressed by
Doctor Who's
7th series (some episodes excluded). I'm so done with Moffat's writing style....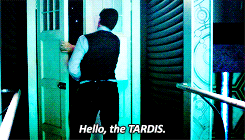 Which TV show do you think you might let go of in 2014 unless things significantly improve? And which TV shows do you think you'll never let go of no matter how crappy they get? Why?
Last year I answered
The Good Wife
to this questions (first part), but it has really improved this last season! I might sometimes think about letting go of
Doctor Who
, but I probably wont. The good thing about DW is that it can be so vastly different from episode to episode, there are always some in a series you will enjoy.
Which TV show did you enjoy the most in 2013?
There is is again, the most difficult question of these kind of memes... Let me at least split it into mini-series and recurring series. For mini-series I'll say
The White Queen
. I know it was not very historically correct, but it was just so pretty and enticing etc. For recurring series I thought
Call the Midwife
series 2 was absolutely great: wonderful acting, poignant subjects mixed with the appropriate lightness and great period detail. But I can also say
The Good Wife
, because I was getting so bored with it a year ago, but now I'm totally into it again!