Hello dear readers! It's been a while (again) since I've written, but to make it up, I've got a big, photo-filled post about my latest holiday from two weeks ago. This time I got on a train to go to Heidelberg, which is in the south of Germany, in the state of Baden-Württemberg.


Day 1:
Heidelberg lies between two hills and the day I arrived, I climbed the so-called Heiligenberg. From the top you've got great views of the city and Heidelberg Castle (as you can see in the picture above)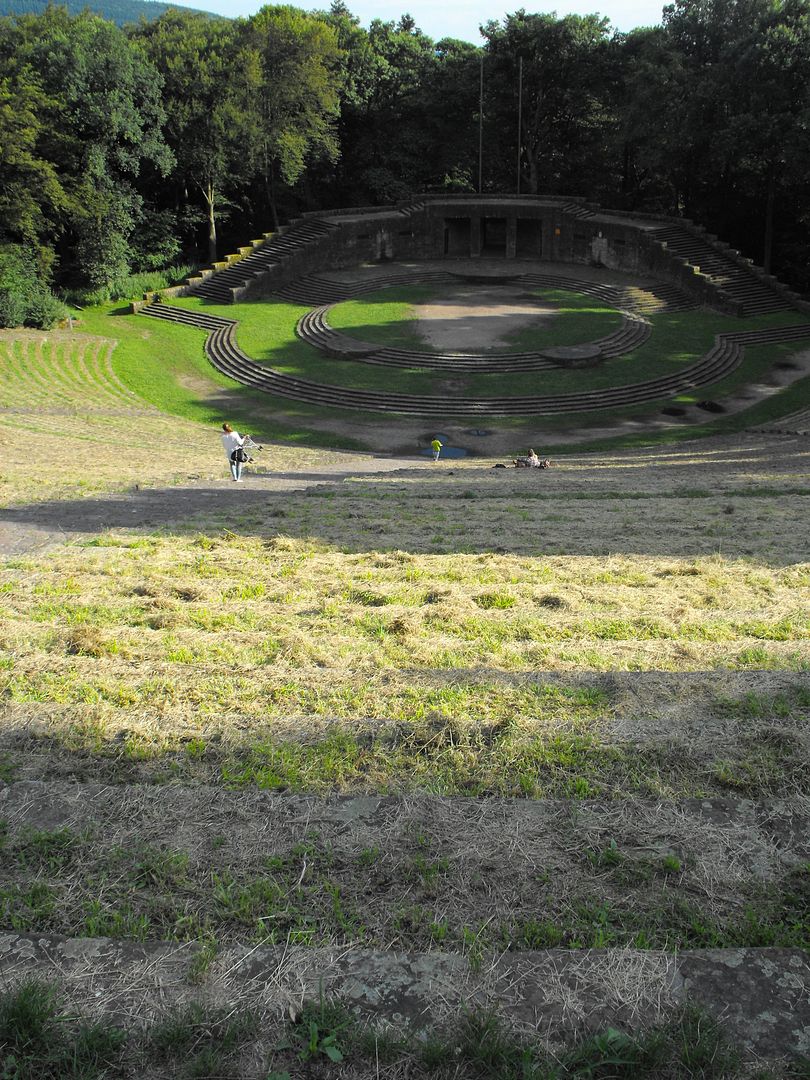 On the top of the Heiligenberg there's also the Thingstätte, an open-air theatre that was build in the Nazi era and used for large performances. With that history in mind, it was weird to see people picnicing and enyoing the sun there now.
Also on the top of this hill were the ruins of the 11th century Monastery of St. Michael. Just thinking about the Medieval people dragging all the building material up this hill made me impressed!
Day 2:
Time to visit Heidelberg's most famous building: the castle. It was the home of the Prince Electors of the Palatinate. The buildings are some of the most important Renaissance structures north of the Alps and the ruined castle was a big inspiration for artist in the Romantic era.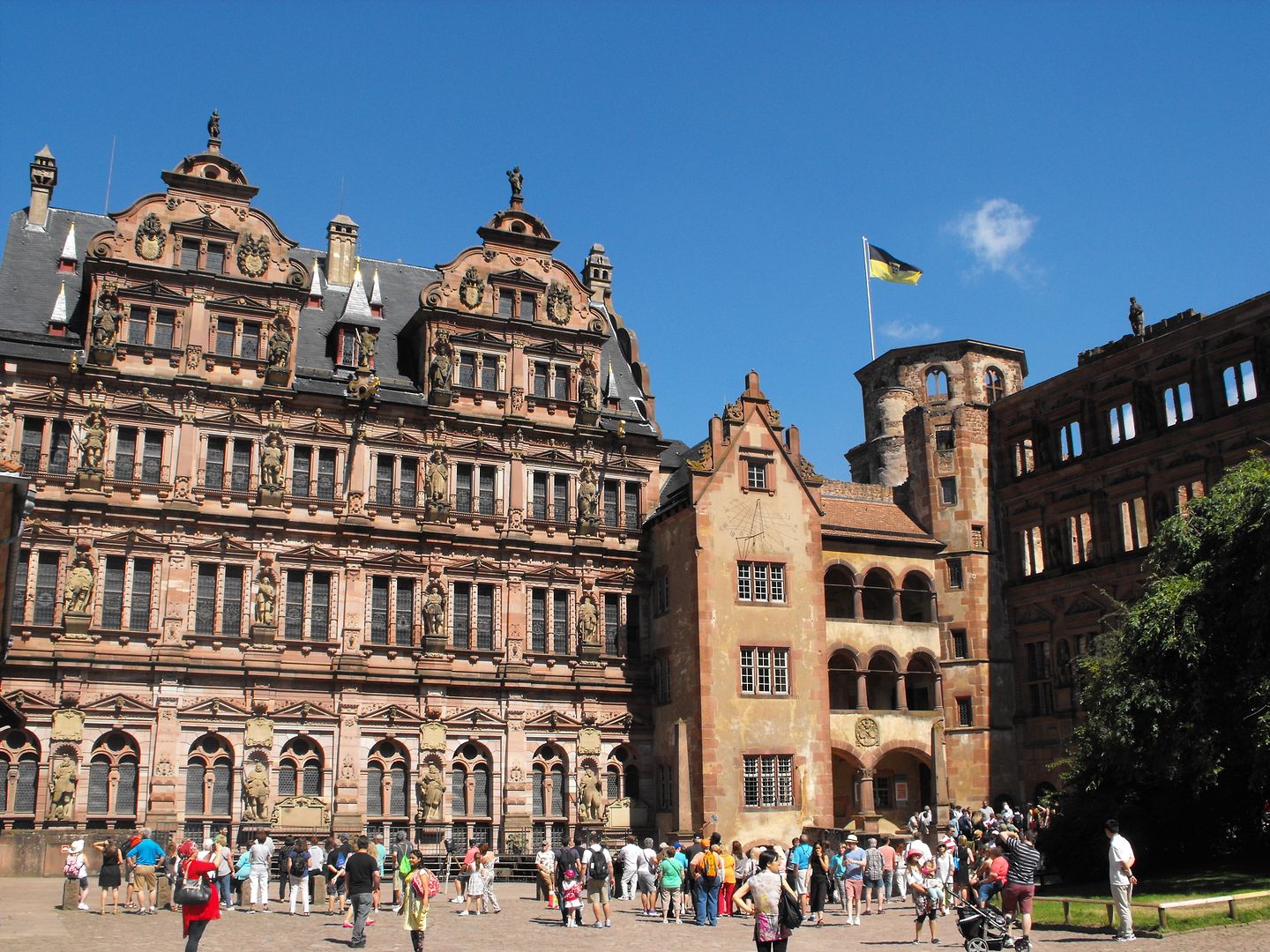 This is the inner courtyard of the Castle. The building to the left called Friedrichsbau is the only part which has been fully restored.
This is one of the ruined parts (ruined in the Thirty Years War) which inspired Romantics such as J.M.W. Turner and Mark Twain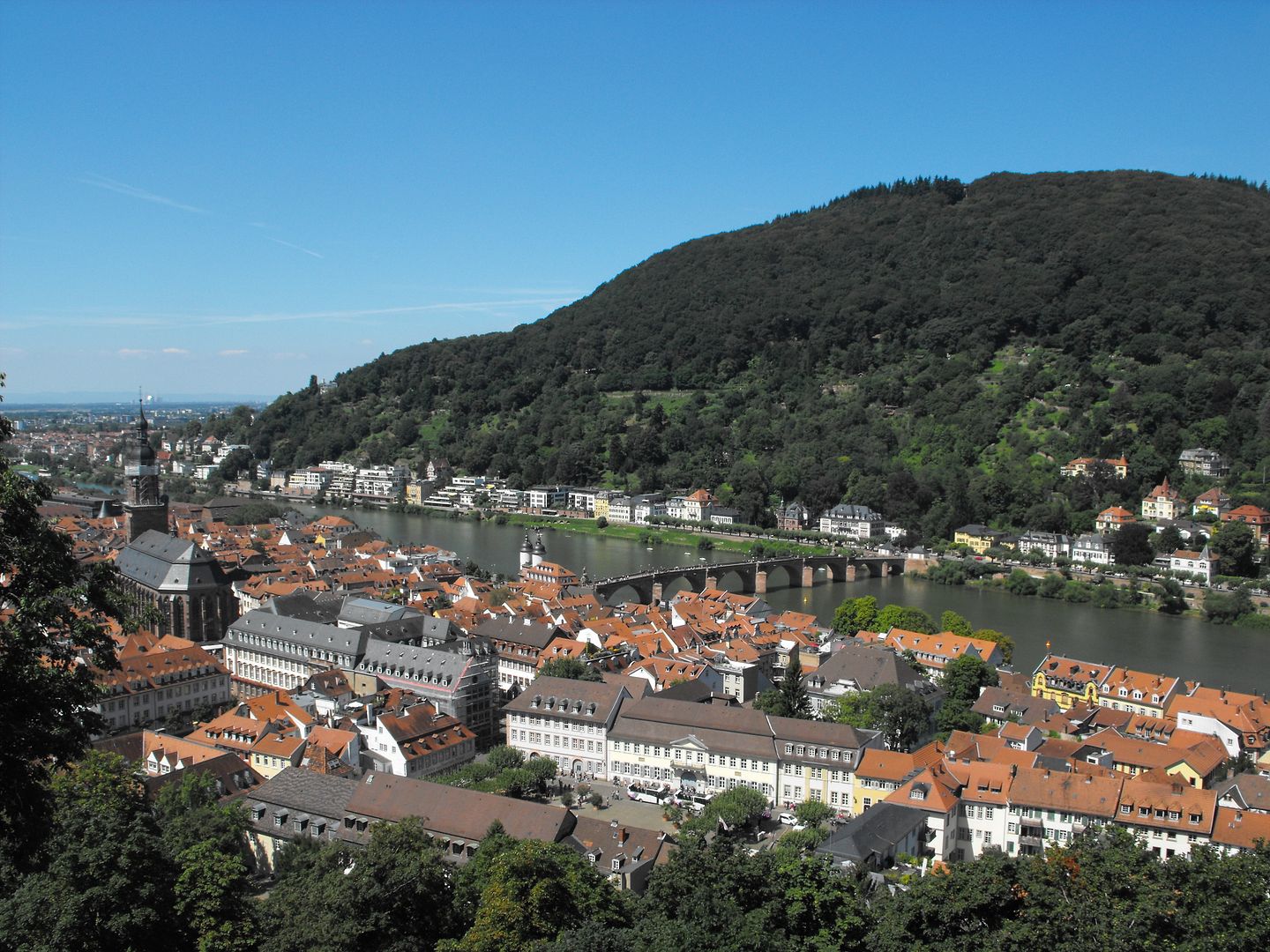 The castle towers above the city and from it you have great views of the Old Town and the river Neckar.
You can also take a little train up to the top of the hill and have a view of the whole Neckar valley.
Day 3:
I visited the small town of Bad Wimpfen, which was absolutely charming!
It's full of historic and colourful half-timbered buildings.
Many date from the 16th century, but some go as far back as 1230.
In Medieval times there was a Kaiserpfalz (local castle) in Bad Wimpfen, from which these beautiful Romanesque arch still dates.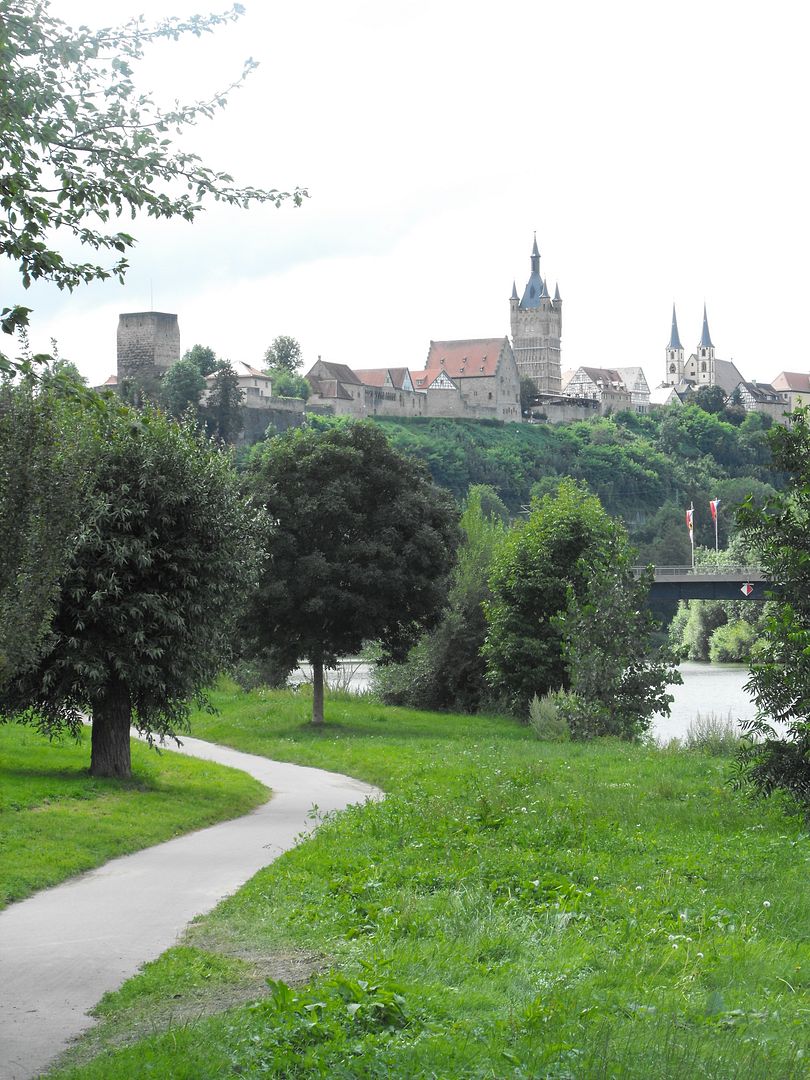 I had a really fun and relaxing day walking around this town!
Day 4:
Still more then enough to see in Heidelberg!
Next to the castle, Heidelberg is famous for it's university, the oldest in Germany (1386!) At Utrecht University, where I work, we even have a street named after Heidelberg. This is the Old Hall, the main representative room of the university. I liked it, but also thought that my own university could very well compete in the 'beautiful function rooms competition, even though it's less old!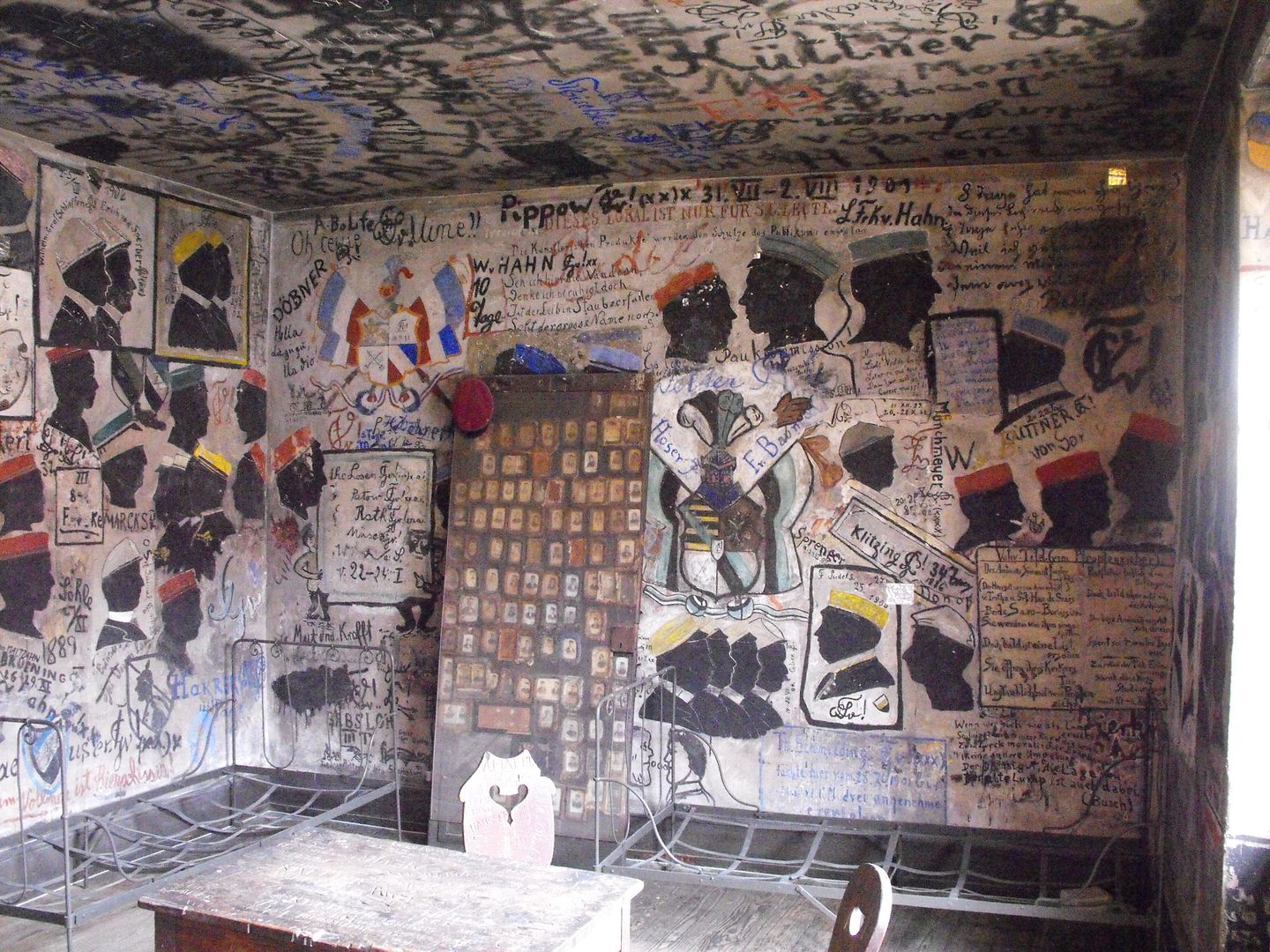 What we don't have however is a student prison! Heidelberg does and its walls are full of drawings and scribblings by the inmates.
I'm not a big fan of Baroque architecture, in moderation it can be beautiful, but too much hurst my eyes, hehe! But this Jesuit church in Heidelberg with it's white columns and arches it actually really beautiful!

What I ám a fan of is Art Nouveau, so I was pleased to see that the university library had a beautiful front with Art Nouveau decorations.
Day 5:
This day didn't exactly go according to plan. I planned to go to Mannheim, but I didn't expect to be 'done' there in just a few hours.

After all, the Baroque palace in Mannheim is the second largest in Europe (after Versailles). But what I didn't know before I visited was that it was bombed in WWII and only (very) partially restored inside. There were only a few rooms to visit and though they were impressive, it bugged me that they had decided to keep the hallways very plain and modern, like a stark reminder that you're walking in restored history, not 'real' history. Anyway, no photographs were allowed inside, so I unfortunately I can't show you what I mean.

The city of Mannheim itself was also heavily damaged in the war, so is quite modern and unremarkable. But, there was a really lovely water park with a turn-of-the-century water tower.
Because I had spend so little time in Mannheim, I decided to visit another palace that day, Bruchsal palace. I heard about this palace quite by accident actually, by reading
The Lady & The Rose
's blog post about it a few weeks before my holiday! The outside is impressive, very big and colourful.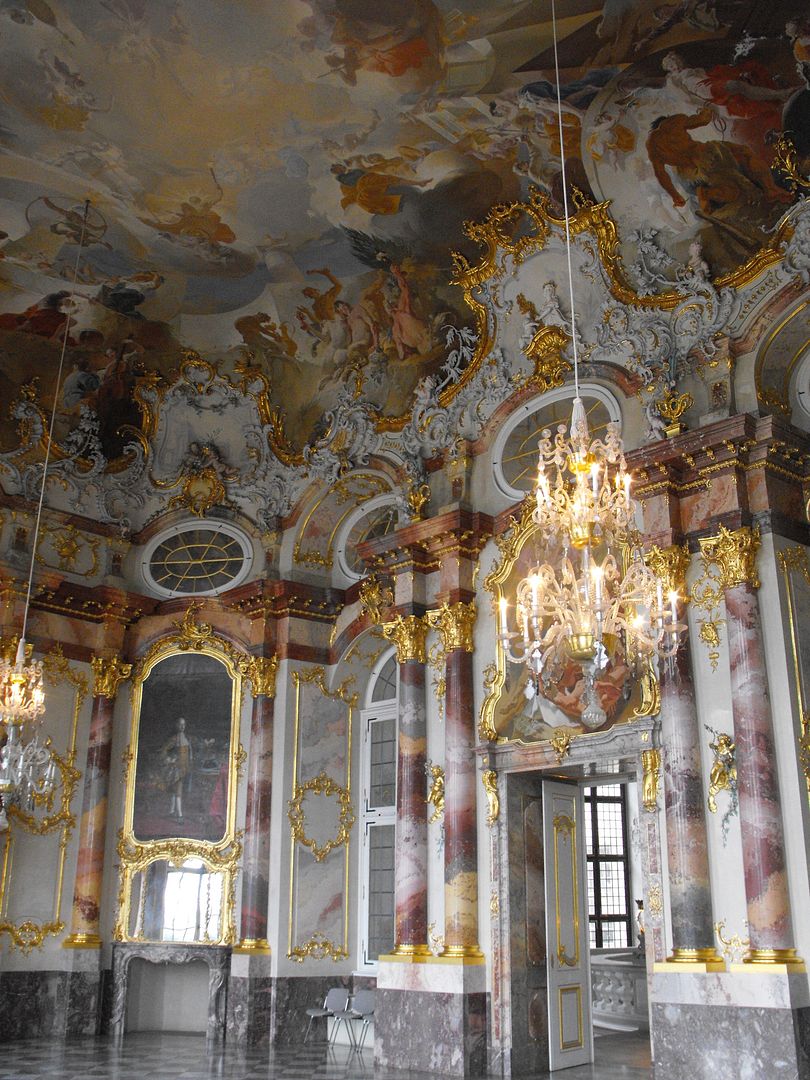 But again, like in Mannheim, this palace was almost completely destroyed in WWII. A number of rooms, like the famous staircase and the Prince's Hall (see photo) have been restored. This day really brought home to me how much historical beauty was lost to WWII and that restoring it, which is admirable, can never quite recapture the impact it once had.
Day 6:
This day I visited Worms (yes, I realize that is a weird sounding name for a city, but I'm not joking!)

The cathedral of Worms is a beautiful Romanesque church. I think this building style is really underrated and I love it! There were a number of other Romanesque churches in the city and I loved seeing so much of this beautiful medieval architecture in one day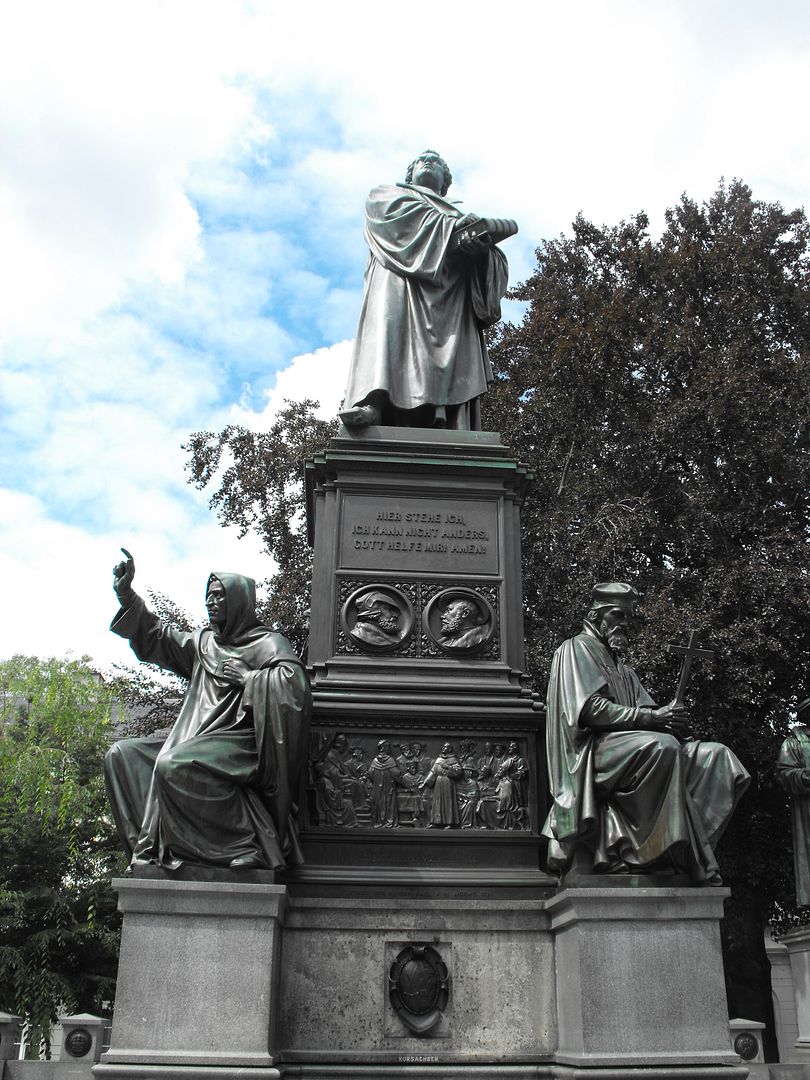 Worms is a really important city in the history of the Reformation and so it has a large Martin Luther monument. In this city he was called before the assembly of the Holy Roman Empire, he refuses to recant his writings and was declared a heretic.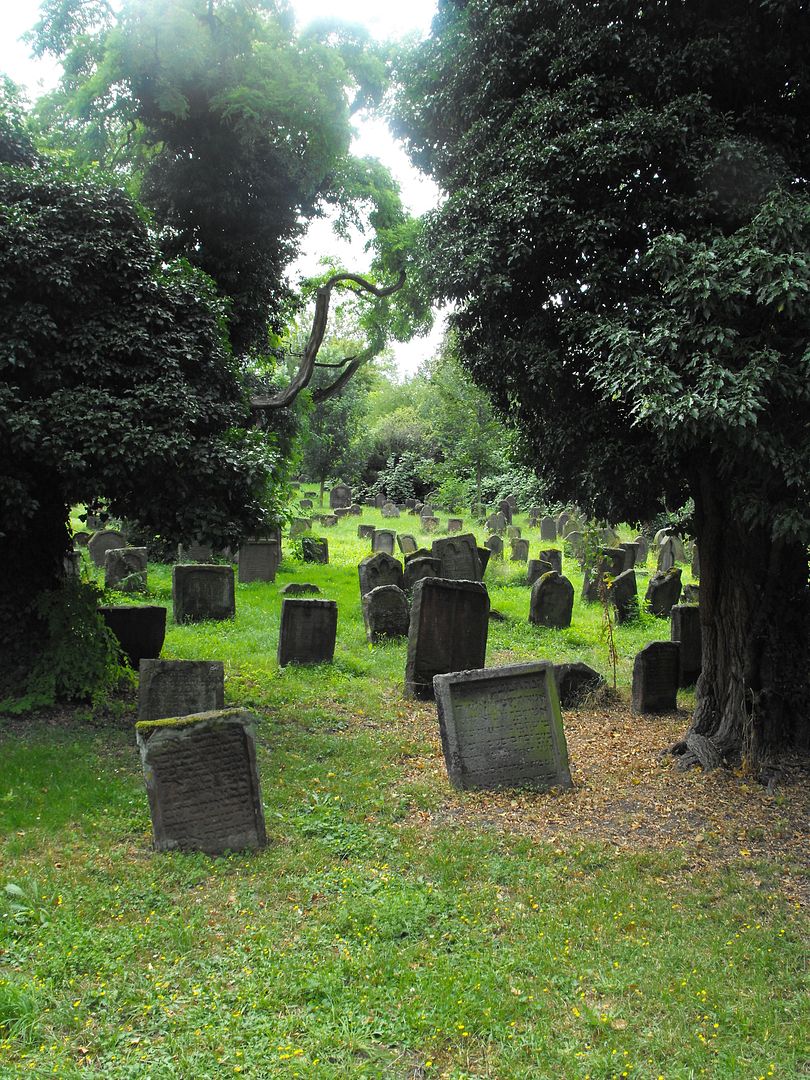 Worms also had a large Jewish community for centuries. One of the most special places I visited was the Jewish Cemetery
Heiliger Sand
. On this green and peaceful plot, Jews were buried until the 1930s. The oldest headstones date from the 11th century, making this the oldest Jewish cemetery in Europe!
Day 7:
I had planned to go biking along the river Neckar before I took my train back to The Netherlands in the afternoon, but, after 6 beautiful sunny days.... it rained. So, I slept in, read and packed before I took my train back home!