Bookish and Not-So-Bookish Thoughts is a weekly blogging event hosted by Bookishly Boisterous. It allows book bloggers (and non-book bloggers) to write about pretty much anything, bookish or otherwise (i.e. sharing exciting plans for the weekend, rants on things they've encountered during the week etc.)
1. Hello everyone, I hope you´re all doing well and enjoying autumn! My life is rather busy and stressfull at the moment (see 2), but here and there I've been finding time to enjoy the beauty of this season, if only during my commute to and from work! Here, have a picture of the view from my livingroom window, it's quite nice if I say so myself!


2. Well, the last few months of my PhD have started. In fact, my original contract would have ended on October 31th, but I got an elongation, so now it ends on January 31th. I´m busy writing, writing, writing down all my findings of the last 4 years into articles and that´s not always easy! Many of you are writing yourself, so you know some days the words will flow from you and some days you spend mostly staring at a blank screen. Those are frustrating days if you´re on a deadline I can tell you!
And, as you know I´m not a native English speaker, so sometimes I struggle with finding the right words as well. One thing I especially ran into lately is when to use ´that´ and when to use ´which´. If anyone of you has a good resource which clearly tells me what the rules for this are, I´d be really happy!
3. Luckily, I can alternate my writing time with time spend behind the microscope (I need lots of pictures to illustrate my findings). I love microscopy, I love how it gives me an insight into how amazingly complex our organs (well, I watch chicken's organs, but you get the idea) are. It's almost like I get to be part of a secret world. Here, have one of my favourite pictures. The bright pink cell is one that I'm studying!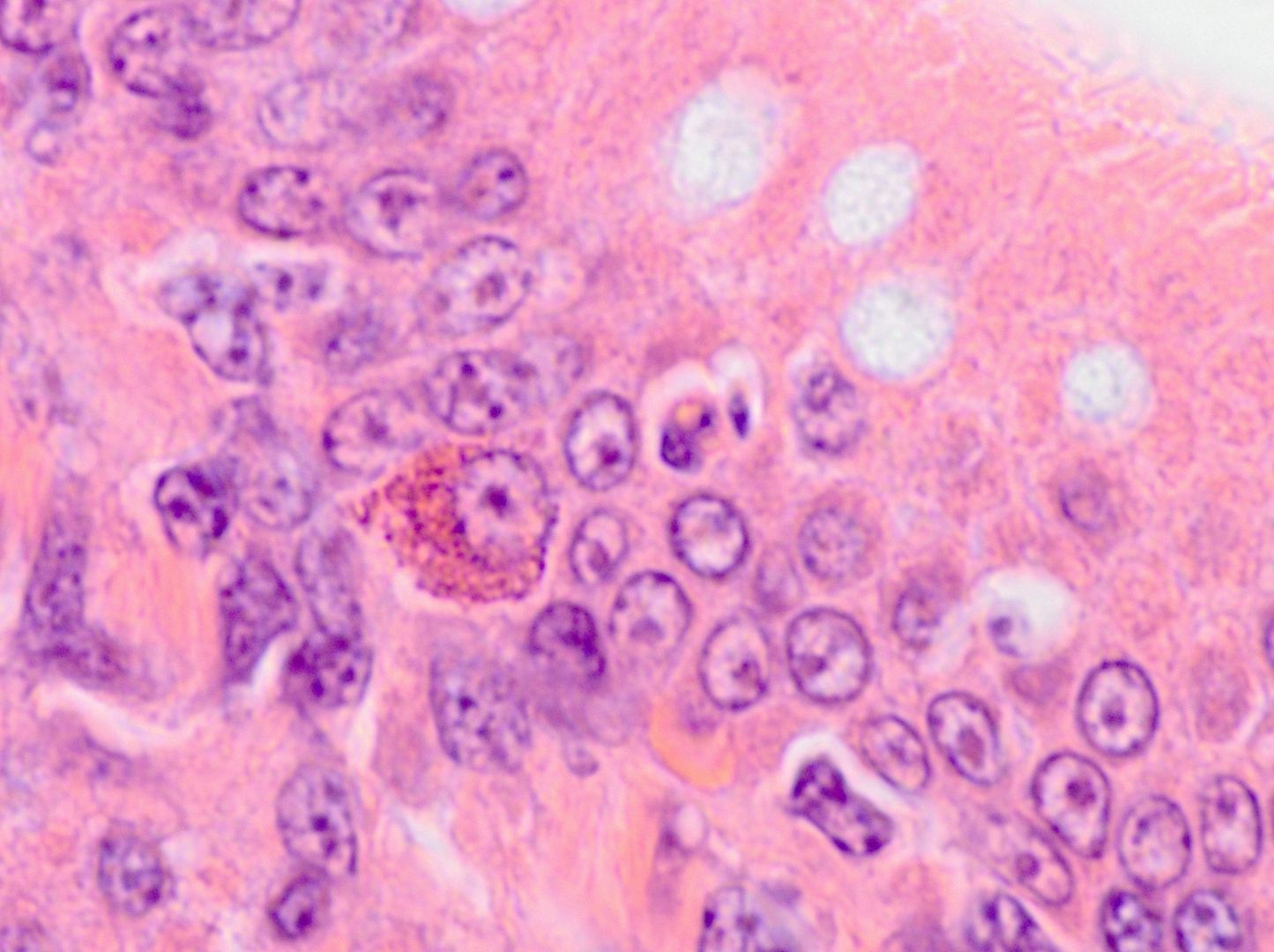 4. In a previous 'Bookish things' post, I told you about my windowsill gardening. I got some tomato seeds from friends and planted them, but it was already rather late (June, I think?), so I was not sure if anything would come of it. But, I'm glad to report, I got a small harvest of tomatoes! I think the sunny weather we've had the last few weeks really helped and the fact that my plants don't have to deal with wet weather. I'm definitely going to try this again next year!
5. Now that the cold season has begun, I started to wish for a rug in my living room. I have a wooden floor and that can feel quite chilly sometimes. So, two weeks ago I bought one and here you can see the result! I was a bit doubtful at first about the colour (too light?), but I'm growing to like it more and more and love how cozy it is.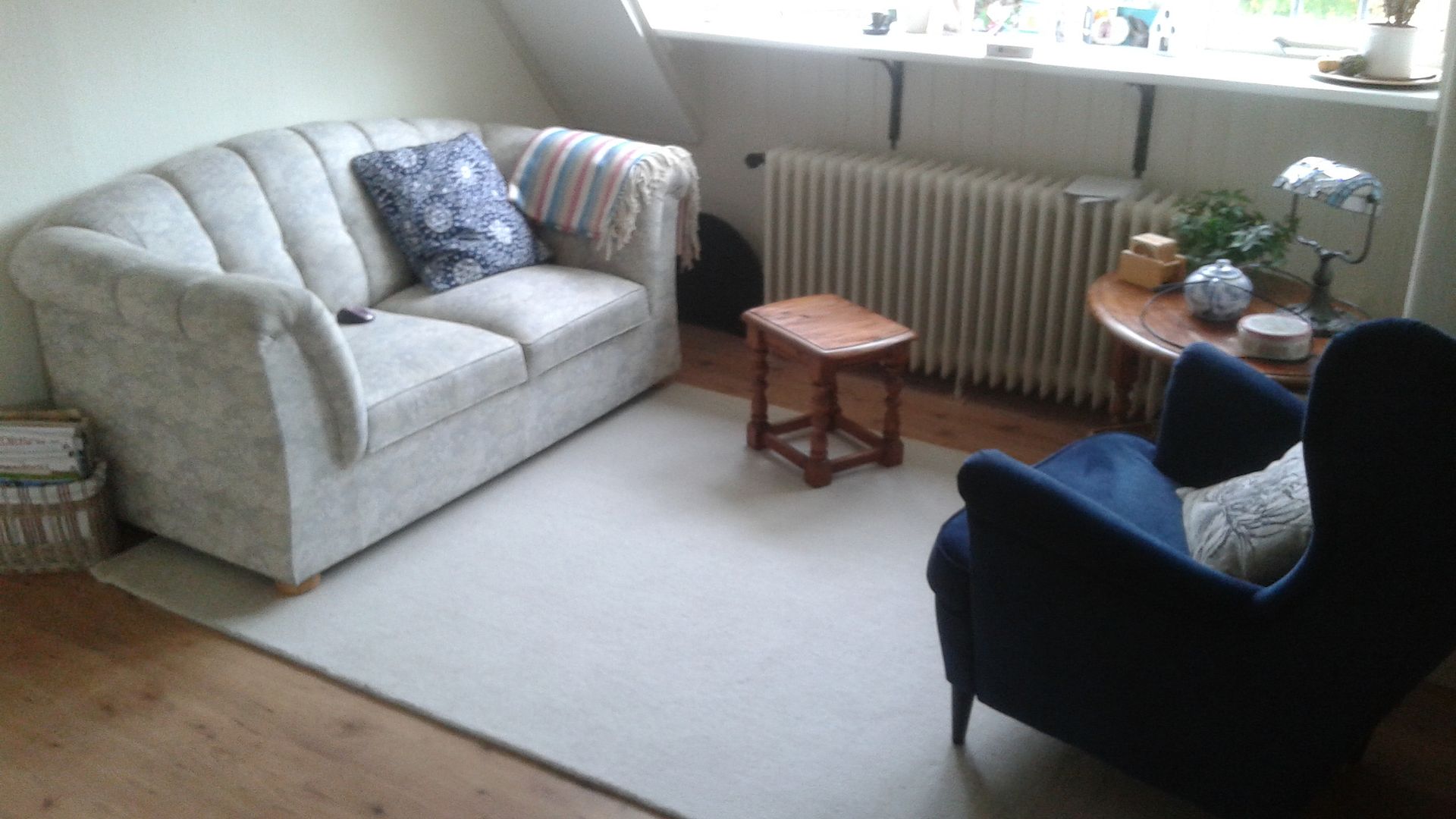 6. You might know the YouTube channel of
CPG Grey
, who posts funny and instructive vids about all kinds of subjects. His latest is about English royalty and a real treat to watch IMO. And a question for my fellow period-drama lovers: do you also get most of your knowledge about English royalty from all the movies and series you've watched? Because while I watched this, I was thinking of all my favourite productions that featured these kings and queens!

7. Talking about period drama, I'm enjoying Downton Abbey's last season so much! Only one more regular episode and the Christmas special and it's over.... That's a sad prospect, but I'm happy to say the series really ended on a high, because the writing for this sixth series was very good, much better than series 4 and 5. Dear American friends, you're in for a treat when the series comes your way!

8. Oh, and Doctor Who! I'm really enjoying this season, almost to my own surprise. Since series 5 I've only been so-so about the show, sometimes thinking about giving it up. Then, last year with Peter Capaldi starting as the Doctor, I began to enjoy it more and this series... it's just one great episode after another, I'm thrilled! Anyone else watching?

Oh dear, I just realized there is nothing bookish in this post. Oops.... must try harder next time.