Bookish and Not-So-Bookish Thoughts is a weekly blogging event hosted by Bookishly Boisterous. It allows
book bloggers (and non-book bloggers) to write about pretty much anything, bookish or otherwise (i.e. sharing
exciting plans for the weekend, rants on things they've encountered during the week etc.)
1. More than a month has gone by (again) without me posting anything here. I really do want to, but there are only so many hours in a day and so many things to do... I did write two other things though: a
guest post
about
The March Family Letters
for Hamlette's
'Little Women read-along'
and an article about two nativity 'adaptations' for the newest issue of
Femnista
.
2. A while ago, in another
'Bookish and Not-So-Bookish Thoughts'
post, I talked about how I had ordered a Medieval dress. Well, it arrived a while ago and I also ordered some other things to make my Medieval 'look' complete. I'm not too fond of the cap, but it is historically accurate, as no decent woman would go about with bare head in the Middle Ages. (The jug has nothing to do with my costume, the person who took the picture thought it would be fun if I was holding that). At the end of April I finally get a chance at wearing this costume as I will go to a Medieval/Fantasy festival with my friends from the swordfighting group! I'm looking forward to it a lot!
3. Talking about costumes, two weeks ago I went to a museum exhibition about 19th century fashion. It was so great to see real dresses from this, one of my favourite eras and to learn about the many changes in fashion that this century saw. They also had some movie costumes on display, among other dresses from P&P '95!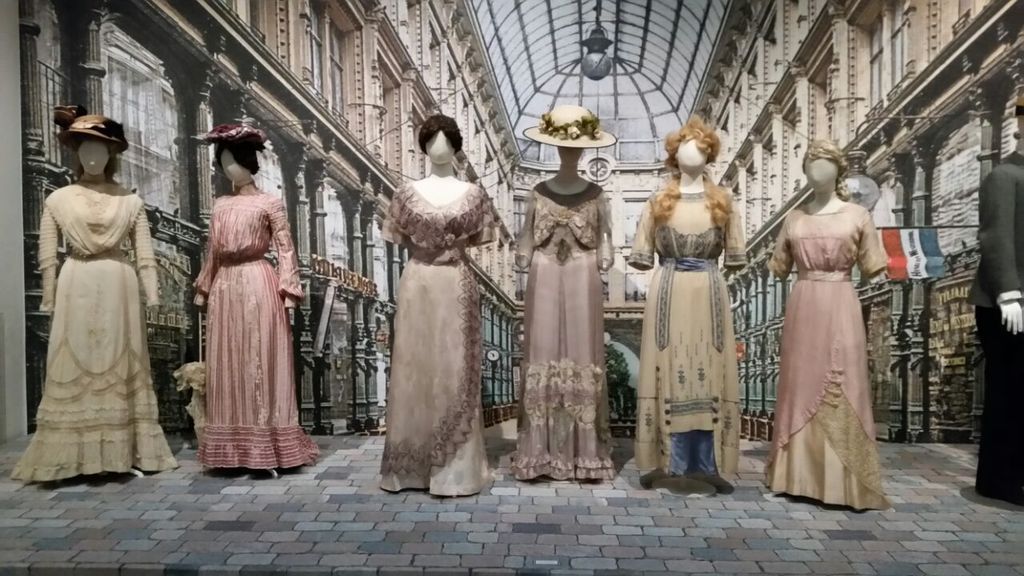 4. Book related pet peeve: when you read a fantasy trilogy with complex worldbuilding and lots of characters and when you read the second book it doesn't have a synopsis at the start of all that happened in the first book. So you have to go back to leave through the first book before you can start with the second. This happened to me last week, when I wanted to start the second book of the excellent
The Sword & The Staff series
by Patrick Carr. Now, as it might be some time before I'm going to read the third book, I made a synopsis of this second one myself!
5. Dear British broadcasters: I'm very fond of you and love you for making all this lovely costume drama, but could you just stop for a moment. Just until I caught up with
Call the Midwife, Mr. Selfridge, Passing Bells, Wolf Hall, Poldark, Indian Summers
and
How To Build A Castle
(Phew). Thank you!
6. It's been quite a cold March here in The Netherlands, but it looks like spring is really about to start now. And just in time for the nice long Easter Weekend! To get myself in the mood, I made a little garden in my windowsill, which is great fun and will hopefully also give me a small harvest in a while. (from left to right: radishes, rucola, andives and parsley. This picture was taken about a week ago and especially the radishes are growing like crazy.)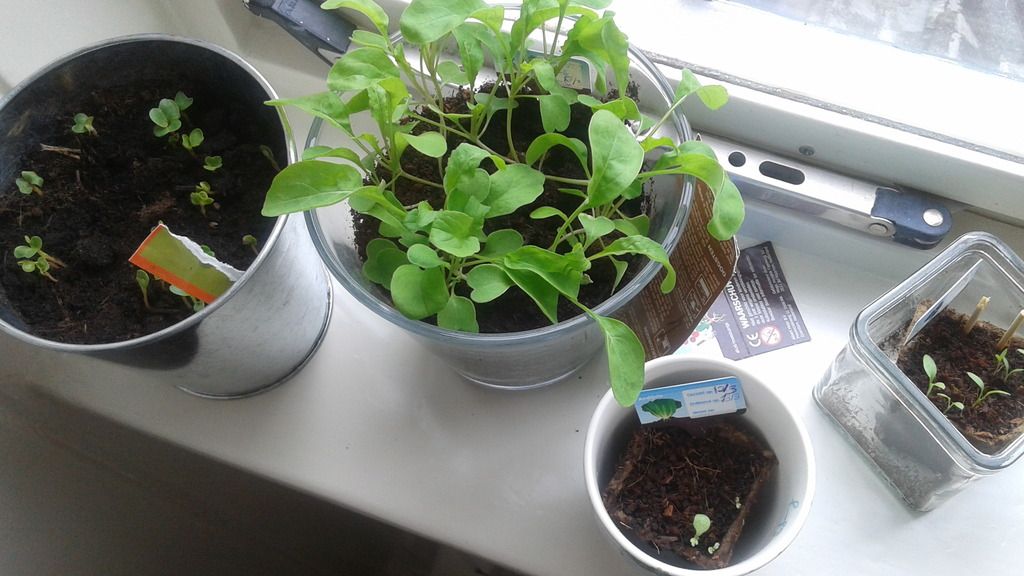 I hope you're all enjoying the start of spring and I'm wishing you all a very good Easter. Be seeing you!